Written By Fred Patrick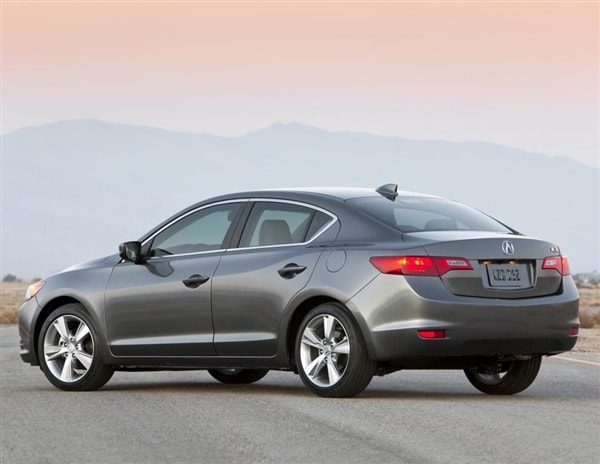 The Acura ILX delivers an all-rounded precision in performance integration as well as handling and luxury of the car. It is mainly and adequately designed for a light, comfortable ride with its responsive steering adding a sense of ease and comfort during everyday travelling purposes.
Under the hood, it is powered with a 2.4-liter, inline four-cylinder engine that produces an output level of 201 horsepower at 7,000 RMP range and 170 lb-ft of torque at 4,400 RMP range. The performance integrated engine is paired with a standard six-speed manual transmission in its gearbox. The engine is noise power, delivering a smooth notion inside the cockpit and satisfying enough for daily commuting purpose. The ILX adds sheer recognition in its gas mileage, as it carries 22 mpg in city and 31 mpg on highway. The overall vehicle is effective in handling and precision in braking. The Acura ILX may however look deprived of a cohesive sporty look, but its body compactness is perfect.
Inside the Acura ILX, it is a picturesque of high end luxury and symbolic consumer comfort and ease with precise functions and multimedia. The luxury feature of the ILX definitely uplifts the car to a unique facet. The interior is spacious in the front and claustrophobic in the back. In keeping occupants comfort a high priority, it values keyless entry, moon roof navigation and dual-zone climate control as standard features. It also hands in modern technology in the likes of an iPhone compatible USB port, text messaging, Bluetooth connectivity and Pandora radio. In the multimedia package, it features a 10-speaker ELS surround-sound system. A new addition in seating is the leather seats with 8-way power adjustable driver's seat and heated front seats.
Outback, the 17-inch alloy wheels are also new. All in all, the interior is elegant and is reported to be one of the best offered in luxury segments.
The Honda Motor Company has kept occupants' safety in high regard as the Acura ILX delivers a futuristic approach, well equipped with the standard dual front airbags, front side airbags and full-length side curtain airbags. It further provides stability and traction control system as well as electronic brake force distribution that supplement a commendable grip on road. The customers are well treated by the contemporary and bold look that ensures a pride notion of the car and the most enjoyable features forces it to be mentioned in one of the most influential sedans. Find yours along the range of used Jeep Wrangler Houston, used Mercedes Benz Houston TX and used Lexus IS 250 Houston.